- Kunming, China -
Kunming, with the reputation of "Spring City", is the capital of Yunnan Province, the political, economic, cultural, scientific and technological and transportation center of Yunnan Province, an important central city in the western region, a tourist and commercial city, and an important hub city for China to open to Southeast Asia, South Asia and ASEAN. Located in the middle of Yunnan-Guizhou Plateau, Kunming is the core circle of urban agglomeration in central Yunnan, the center of five-hour aviation circle in Asia, and one of the cities in the layout of national first-class logistics parks.
Kunming is beautiful and charming. It is surrounded by mountains on three sides and Dianchi Lake in the south. The lakes and mountains are natural and interesting. Dianchi Lake is the largest plateau lake in Yunnan Province and the sixth largest freshwater lake in China, with beautiful scenery along both sides of the lake. Because it is located in the low latitude plateau, it has a climate of "four seasons like spring", especially the plateau lake Dianchi Lake is adjusting the temperature and humidity, so that the air here is fresh, the sky is high and the clouds are light, the sun is shining and flowers are always blooming.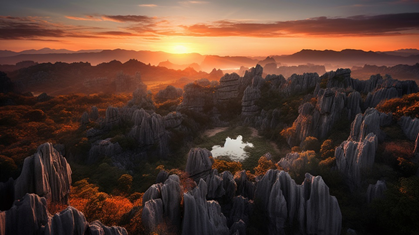 Kunming is open and fashionable, which concentrates Yunnan's geographical advantages. From the "Southern Silk Road" more than 2,000 years ago to the open Kunming, it has always been a land hub for economic and trade exchanges and political contacts between East Asia, Indo-China Peninsula and South Asian subcontinent countries. "China Kunming Export Commodities Fair", "china international travel mart" and "China Kunming International Tourism Festival" make Kunming one of the major exhibition cities in China.